Long Island's Leading Sewage Backup & Overflow Cleanup Service
It's everyone's worst nightmare. You're lying in bed only to hear the horror of a sewer backup. This is the last place you want to find yourself, and the last thing you want to deal with is sewage backups in your home. Who wants to clean it up? There is a lot of mess and a lot of work involved in even getting rid of it. And, not to forget the smell!
It's essential to act fast, pump out your basement, and clean and disinfect surfaces before the sewage smell. But, who can you trust? Imagine cleaning up the mess and mechanically disposing of the waste within 24 hours! You need to find fast solutions to help you restore your home or business, but it seems like all of your options are either providing the wrong services or forcing you to spend way too much money.
Count on the restoration pros at Restoration Pros New York, LLC for 24/7 emergency service for commercial cleanup and residential sewage cleanup Long Island. Our staff is IICRC-certified and uses standardized disinfectant processes after each cleanup. So when it comes to professional sewage cleanup on Long Island, call us first!
What Would Cause The Sewage Lines of Properties in Long Island To Backup & Overflow?
There are many potential causes of sewer backups, but here are some of the most common:
Tree roots – These can grow into pipes and cause blockages. If you have large trees on your property, consider having them removed to protect your sewer line.
Flushable wipes – People often believe that these products are safe to flush down toilets. However, they can cause significant damage to your plumbing system by leading to blockages in drains and sewers.
Flushing solid waste – Never flush anything other than toilet paper down your toilet, and even paper towels or baby wipes can result in clogs in drains and sewers.
Debris –  Pipes can be clogged with debris, including dirt, oil, grease, and garbage.
Sewer line collapses or cracks –  If you live in an older home, this may be a severe problem for you due to outdated pipes that are more susceptible to damage from tree roots or other hazards.
Call our mold experts
How Can You Tell If Your Sewage System Is Backed Up or Is Waiting To Be?
When a sewer line is clogged, sewage backups into homes and businesses through toilets and drains – a bathroom sewage backup is often the first sign. Sewage backup cleanup services can be expensive and dangerous, so knowing the signs of a sewer backup is essential.
The most obvious sign of a sewer backup is water backing up out of a drain, such as a toilet or a sink. But if you don't notice the problem until it's severe and water is pooling in your home or business, there are other signs.
Toilets and shower drain seem like the most likely places for sewage to back up, but it can happen anywhere there are drains — inside or outside the house. If you notice that more than one drain isn't working, that could indicate a sewage issue.
If you notice an unusually rancid odor in your basement, it's probably a good idea to call a professional. Sewer backups also cause slow drains and clogged toilets, and in some cases, they can even lead to water damage.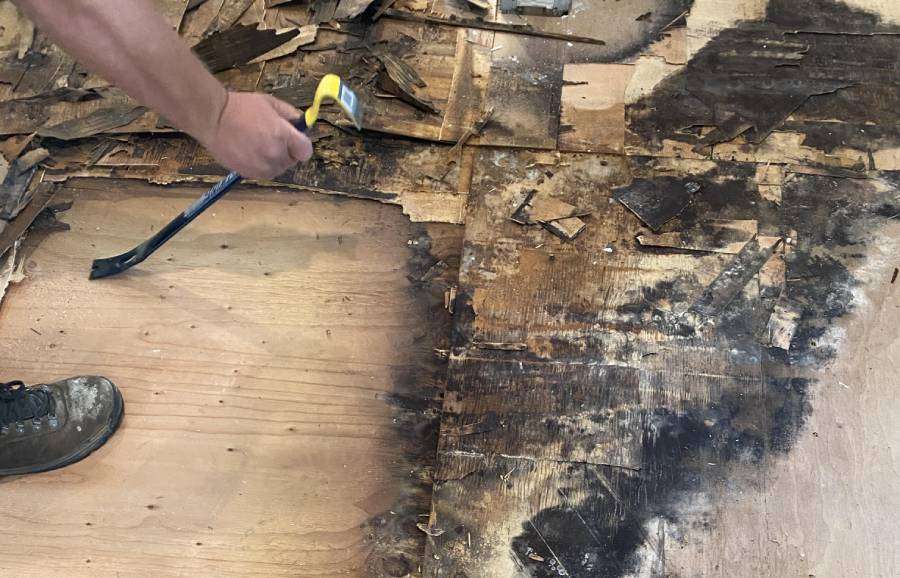 How To Prevent Your Sewage From Backing Up & Overflowing?
Knowing how to prevent a sewer backup can help you avoid this disaster's costly and unpleasant problems. When your basement floods, any valuable items you have stored there can be ruined. The cleanup process also represents a significant inconvenience, as it can take weeks to disinfect the area and get rid of the terrible smell.
Sewer backups can be disruptive and very unpleasant, but there are steps you can take now.
Step 1: Check the condition of your home's sewer line.
Step 2: Take care of your garbage disposal.
Step 3: Make sure your sewer lines are clean.
Step 4: Know what not to flush.
Step 5: Prevent tree roots from damaging your sewer line.
Step 6: Consider a backwater prevention valve.
Request 24/7 Raw Sewage Backup Cleaning Services in Ronkonkoma, Patchogue, Other Towns in Long Island, NY
We clean sewage backups and spills from your basement, kitchen, bathroom, etc. We can remove mold and mildew from your home after a flood or repair water damage. We're a full-service Long Island sewage cleanup company for residential and commercial sewage cleanup with over a decade of experience. During our first visit, we'll explain your sewage backup repair or replacement options in simple terms so you understand the problem and your options for treatment.
If you're ready for us to clean up your sewage backup, our staff can be contracted on the spot, or we'll respond as quickly as possible to begin cleanup and restoration efforts.
Get Mold Inspection