Fire Damage Repair & Restoration Specialists Serving Long Island & Suffolk County NY Communities
Fire is a destructive force that no one wants to see ravage their home. It will leave you with destroyed belongings, structural damage, fire damage, soot damage, and even water damage. Anyone can imagine know how physically and emotionally exhausting a catastrophe like this can be. We encourage you to contact us at Restoration Pros NY as soon as it happens so we can help you deal with the process. Call the most dependable smoke and fire restoration team in Long Island to restore your property after fire, soot, and and smoke damage.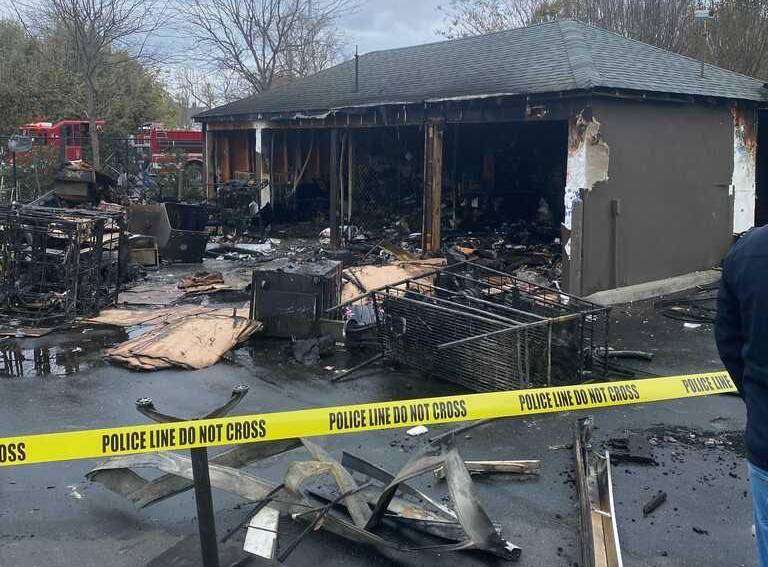 Being Licensed By IICRC Allows Us To Provide All Fire Damage Services
Fire Damage Repair
If your home has had a fire inside of it, then call Restoration Pros NY, we will assess the damage and give you an appropriate plan of action of how you should proceed. After which, we will utilize all our expertise and machinery to repair your home to pre disaster condition.
Smoke & Soot Damage
Fire is not the only thing that will damage your home. Smoke damage plays a huge role in the fire damage and repair process. While a fire may have devastating effects on certain parts of your home, smoke will more than likely reach all the different areas of your home. If the smoke has traveled throughout your home, the fire restoration company will need to treat your entire home for smoke damage.
Smoke Odor Removal
Smoke odor is one of the most underrepresented damaging factors after a fire. There are things in the odor of smoke that can cause health issues to you and your family if you breathe them in. Therefore, the fire damage team will need to eliminate the smokey odor and ensure that you and your family will be safe and breathing clean air.
Commercial Fire Damage Restoration
Fires do not just happen in your home, they can happen in your business as well. That is why the professionals at Restoration Pros NY offers commercial fire, soot, and smoke damage cleanup services as well. When your life and business is turned on its head, call the #1 fire, smoke, and smoke damage cleanup company in the Long Island, NY area and we'll help keep you in business.
Puffback Cleaing
A puff back is when your HVAC furnace becomes filthy inside of the burner chambers from lack of maintenance. If left, this can result in a residue entering your home through your HVAC vents and settling on your walls and furniture. Restoration Pros NY is here to help, they will clean all this damage and ensure that it will not continue to happen. Leaving you with a clean home once again.
What Goes Into Restoring A Fire Damaged Property in Long Island, NY?
Air Scrubbers
The air is a huge health hazard after a fire has occurred. There are particles of smoke and soot that will remain in the air and could potentially harm you. Normal cleaning is not enough to fix this. These will be used to remove any excess smoke from the air, helping to restore clean air.
Deodorize
There are multiple different methods of deodorization, your fire damage contractor will be able to advise which is the best option
Content Restoration
It is important that you remove all the affected items from within your home. All the fire damage experts of Restoration Pros NY to remove your damaged contents so that it will be able to get refurbished or disposed of if it is unrepairable.
Repair and Reconstruction
Now it is time to begin the rebuilding process. Make sure when choosing a fire damage repair specialist that they will not only mitigate the damage, but they will be able to see you through the rebuilding process as well. It is far less stressful for you to be able to deal with one quality fire damage crew such as Restoration Pros NY, over having to hire out different contracting companies as you go along.
Final Odor Treatment
This is one of the last steps. Restoration Pros NY will be able to treat your home one last time for any residual odors. Assuring that your home is safe, clean, deodorized, and ready for you and your family to move back in.
Immediate Response To Fire Damage Is Key To Restoration
If the fire did not compromise the structure of your home, you will walk into a blackened, smelly, and soggy shell of what was previously your home. Most of your things will be wet, and your home will have fresh new holes made by the firefighters as they were putting out the fire.
The first two days are the most important for you to contact fire damage restoration experts. The soot and smoke damage will begin to set into your structure making it significantly harder to remove the smell. The water damage will begin to eat away at the structure, causing rot and instability. The moisture will allow for mold to begin growing, which would be harmful to your health. Contact a fire damage repair company as soon as you can to minimize the post fire damages done to your home.
Recover Your Personal Belongings After Fire Damage
Make sure that the fire restoration company is properly licensed and has the proper equipment to manage your situation. With something as valuable as your home you will want to make sure that the company you entrust it to is qualified and equipped to deal with fire damage. Here at Restoration Pros NY we know that it is more than a building, it is a home that you have built your life around. We want to honor that and do the best we can to bring you back to a sense of normalcy.
Long Island Loves Us Because We Provide Above & Beyond Customer Service
When you call Restoration Pros in Long Island, NY you can expect us to always answer your phone call. We know how important it is when you reach out to talk to someone after your disaster, that they answer your call. We want to prove to you that we are as dependable as we say and demonstrate to you why we have a five-star review rating. We are a dependable and trustworthy fire repair company, hoping to get you and your home back to a normal life.
Contact Long Island's 24/7 Fire Damage Cleanup Service
Fire is not something that any of us ever want to deal with. It is unbelievably destructive and has long term effects on everything that it touches. It leaves you with a very emotionally and financially draining issue to deal with. That is why you need to have a professional fire restoration contractor on your side. One that will be able to not only mitigate the fire damage but be able to bring you all the way back to pre-damage life.
Restoration Pros NY is the fire restoration company that you want to repair your fire damage. With our immediate response time we can assure you that you will be spoken with quickly and in a professional manner. We are fully licensed by IICRC, insured, and maintain five stars rating. We are locally owned and operated out of Long Island, NY. We specialize in commercial and residential restoration issues. We also accept all insurance companies. If you want a dependable and professional fire damage restoration company, call the pros at Restoration Pros NY today.