When It Comes To Repairing Fire Damaged Homes in Long Island, Ronkonkoma, and surrounding Areas, We Believe in Dry Ice Blasting
Sadly, anybody's property can catch fire, thus dirtying most surfaces with soot, smoke, and vaporized synthetic resins. We have had clients go from wanting to vacate their homes due to the bad charred smell to completely loving the restorative work we did on their houses. And yes, the smell was gone, and they decided to stay in their lavish homes. 
Yet others have contacted us proposing using sanding and scraping techniques which they thought would do a great job. Not only did we convince them of the advantages of using dry ice blasting fire damage remediation processes, but we also demonstrated the differences before starting the job. So we understand you might get confused regarding what method is best suited to reestablish the original smooth appearance.
But don't worry! We are delighted you found us! We are here to give you an objective preview of dry ice blasting and how we can help you. Contact us today to get an estimate.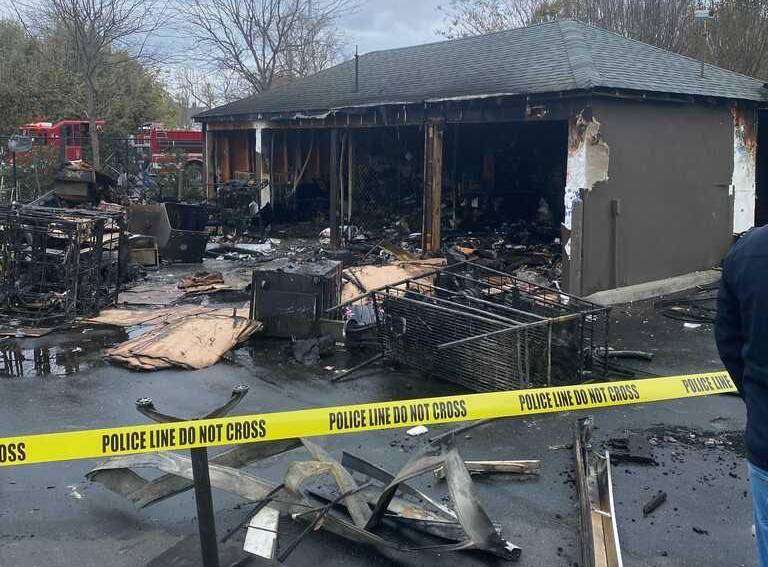 What is Dry Ice Blasting?
Dry ice blasting is a technique used to remove char, vaporized synthetic resin, soot, and smoke from surfaces previously destroyed by fire. During dry ice blasting, recycled solid carbon dioxide (dry ice) pellets are released onto the dirty surface at supersonic speeds, thus blasting off the tightly adherent soot upon contact. The dry ice microcrystals turn into gas almost instantly upon impact, a heat transfer process known as sublimation. 
But what removes the soot/dirt is a combination of kinetic energy and thermal shock from the pellets. The former causes minimal abrasion, while the latter causes shear strains by taking substantial heat from the contact surface. When the top layer of the dirty surface gains more heat than the lower layer, the heat difference weakens the bond between the dirt and the substrate, thus knocking it off.
The method is superior to other cleaning methods such as sanding, wire brushing, scraping, and sandblasting, which are tediously repetitive. While those other methods usually compromise the structural integrity of the target surface, dry ice-blasting fire damage restoration spares the surface's original appearance. At Restoration Pros, NY, we are adept at using dry ice blasting to restore your living space into a functional unit. Call us right away to schedule an appointment or get an estimate.
Pre-disaster Buff Condition – A Space Where You Want To Be 
There is nothing more satisfying than reversing a charred house or property without having to rebuild it from the ground up.  Better yet, take a walk around your house or property, breathe fresh air, and enjoy the ambiance. Are you a homeowner or property manager whose property has survived a fire incident but left behind blackened roofs, walls, and charred wood in its wake? You don't have to rebuild your home afresh; all it takes is dry ice-blasting fire damage remediation. 
What Should You Expect with Our Dry Ice Blasting Fire Damage Remediation?
On-time project completion:

We know, we know, you can no longer withstand the intoxicating smell which is hazardous to your health and your family. Our experts possess over ten years of experience in this industry. We will plan the work with you to set expectations straight regarding what is achievable, along with practical timelines. Another advantage of dry ice painting is that it is easier to access the hard-to-reach areas, which should help our employees speed up the process. 

Cost-efficient process:

Post-fire restorative work can consume a profound amount of resources if choose the wrong techniques. But effective damage remediation like dry ice blasting does not produce any secondary waste. Therefore you won't incur extra costs in encapsulation, waste collection, and disposal. 

Non-abrasive job:

As stated earlier, dry ice blasting restores the surfaces' original appeal without causing substrate erosion. The pressure can be adjusted depending on the robustness of the surface we are dealing with in your house. So, you won't waste any money on any further surface re-finishes. Other methods like sandblasting, pressure washing, and the use of chemicals are less likely to guarantee a perfect job without altering the surfaces' aesthetics. 

Safe for clients and employees:

The FDA, EPA, and USDA approve dry ice as a food-grade material. Therefore, the micro pellets are non-toxic, unlike the relatively common soda blasting remediation method that uses sodium bicarbonate.

Environmentally sustainable:

At Restoration Pros, NY, we are sustainable-friendly service providers and constantly innovate processes that reduce greenhouse gas emissions. Dry Ice Blasting is one of those processes as the carbon dioxide crystals we use are fully recyclable. Note that dry ice is captured from carbon dioxide-producing industrial processes. Ultimately the process saves a lot of water that can be used for other purposes. Are you an environmentally-conscious consumer? Great! Dry ice blasting is in-line with your vision.
We Follow Safety Regulations During Dry Ice Blasting Fire Damage
That's right. While dry ice blasting is safe for you and our employees, the impact of the pellets bouncing off the surface can injure the body if not protected against. Similarly, a fault blast unit is likely to cause accidents. So, our technicians always adhere to the safety rules and regulations, including but not limited to:
Wearing protective gloves and eyeshield

A thorough inspection of the blast unit, hose guns, and nozzles to ensure that they are intact before and after blasting

Adhering to the appropriate stipulated procedures when shutting down the blast system/machine

Working with the recommended pressures that the blast machine unit or nozzle can handle
Discover Your Property's Original Shine Today!
Restoration Pros, NY, invites you to rediscover your home's original outlook. The best dry ice blasting fire damage remediation service brought to your doorstep. Our experts are trained in every aspect of the process and have a reputation for delivering the best customer service. Get a free quote today.